When you sign up, you accept the following rules:
Conduct and morals


You must not publish messages or send private messages which may be agresive or violent on any way, including real live threatening or anything else.

You must not defame or make false accusations.

You must not publish obscene, vulgar or sexual pictures.

You must not incite hatred.

You must not share or recommend illegal acts.

No disrispect will be tolerated.

Trolling, flamming and any other way of provocation that seeks to alter the order or the coexistance of the users is forbidden.

Spamming is not allowed. Please comment appropriately if you have something to add to the topic.

You must not deviate a thread. Please focus on the topic of the thread.

Impersonation is strictly forbidden.

Please do not post content that you are not authorized to use.

Forum usage


You are not allowed to use more than one account.

You are not allowed to share an acount.

Multiposting (post twice in a roll or more) is not allowed.

Format abusing is not allowed.

You may not duplicate threads. If your coments may belong to an existing thread, please make use of it.

Threads titles must be according to their content.

Signatures, avatars and pictures


You may not use animated pictures on avatars or signatures.

Pictures greater than 640x500 píxeles or 300kB must be placed in spoilers.

Avatars maximum size is 150x200 píxeles, or 64kB.

Avatars maximum size is 600x250 píxeles, or 250kB

Moderation


The Developer (aka Desarrollador, Dev) is on charge of the moderation team and will take the rol of Community Manager and/or Board Admin.

Moderation team is composed of Moderators (aka Moderadores, Mods) and Supermoderators (aka Supermoderadores, SMods).

SMods are in charge of Mods.

If you have request about a Mod, please contact a SMod.

If you have request about a SMod, please contact the Dev.

You may not comment publicly any moderation or sanction.

Moderations and sanctions may only be commented between the afected users and the responsible moderator or their superiors.
Sanctions


Users may be banned or warned by the moderation team if they violate any rule.

Accumulating warnings in a short time may lead to ban.

Bans may be temporal or permanents depending on the reason or reiterance.

This rules might be modified and new rules may be added without previous advice. Ignorance does not exempt from compliance
___________________________________________________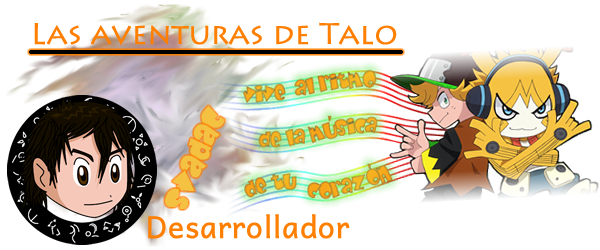 ---
Permisos de este foro:
No puedes
responder a temas en este foro.