The game allows to incorporate a custom Language Pack, featuring languages such as Japanese, Italian, Portugese, or any other language different to both officialy supported languages (Spanish or English). All those interested may create a custom Language Pack so they can enjoy the game on their mother language.


What do I have to do to create a Language Pack?

You can create a thread on the suggestions section pointing the language you want to create a language pack for, or sending me a PM.

Once I get your request, I'll create a subforum on the translations section so you can work on it as a team or alone, and also a thread on the translations sections for publishing the Language Packs and their updates.


What does a Language Pack have?

There are 2 elements needed to create a Language Pack:
- Text files whith in-game texts.
- Pictures which contains texts requiring translation.

Text files are just like .txt, whith the file extension changed to .rvtext, so they can be edited whith any text editor program (further on, I'll provide the original English and Spanish Language Pack).

Pictures are some graphic elements which contains texts and require a translation. I'll take care of them personally, further on I'll provide you a form where you'll be able to fill in the texts which requires translation.


Where are Language Pack located?

Custom Language Packs will be located at the LanguagePack folder. text files will be placed inside the folder itself, while pictures will follow the same structure than the "Graphics" folder.


Other questions
May I add multiple Language Packs?

No. Nowadays, you are able to choose between Spanish, English and Custom languages. Custom language is the custom Language Pack, so you can only store one Language Pack.


May I leave out any file?

Yes, both text files or pictures. If there is a file missing, it will automatically load the respective English version of the file.
___________________________________________________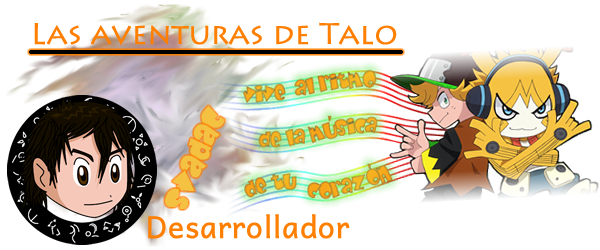 Temas similares
---
Permisos de este foro:
No puedes
responder a temas en este foro.